Natural Wonders Landscaping
Someday the whole world will be a paradise
SATISFACTION GUARANTEE
Our Experience in the Art of Landscape Design allows us to offer the highest quality services to bring your dreams to reality.
PROFESSIONAL
Get your projects done by a licensed and insured company with a long-standing success record.
TRUSTED EXPERIENCE
Hundreds of finished projects give us the experience to be the #1 Landscaping Specialist in the USA.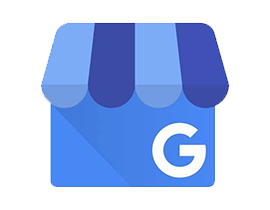 Our Business Reviews
Our licensed and insured company with a long-standing success record would love to get you review.
Natural Wonders was an amazing company to work with. James is very professional and extremely educated on what he does. They did a planter box for us with unique stone. It was the exact centerpiece my wife and I wanted for the front of our house. We would recommend them to anybody.
Richard McCulloch
2022-07-06
We have done three major landscaping programs with Jim and the amazing team at Natural Wonders, and with every project the results have always exceeded our expectations. From the first time that we met Jim, we were impressed with his ability to guide and educate us on the best way to create a beautiful aesthetic while integrating plants and foliage that are best suited for the climate and manageable maintenance. His teams have always been punctual and precise in their work. The craftsmanship from flower beds and stone work to the construction of our covered outdoor kitchen have been exemplary. Through the work of Natural Wonders, we constantly have neighbors complimenting our property and acknowledging that we have positively contributed to the affiliated property values in our neighborhood. I strongly encourage any homeowner that is considering beautiful landscape architecture for their home, and a reliable and personable company to also maintain it, look no further than Natural Wonders! You and your home deserve them!
Jimmy has been wonderful! Definitely recommend Natural Wonders for any landscaping work you need. We first met him in May and he did all the lightening for our back yard, now in November he brought light to our front and driveway! He was personalized, came by before hand and made a detailed walk through making sure he can give us what we were looking for and HE DID! His company and workers do an amazing job and are so dedicated! We are so happy to have found him and for sure will be using him for any future work needed!
Gwendolyn Scungio
2021-09-16
Have worked with this company for many years now....the staff is amazing and very noligible with all your landscaping needs. Totally recommend them!
Howard Shtulman
2021-08-31
Jim and his crew were always on time, always responsive, always respectful. They had amazing designs and skills and were very open to making changes on the fly. The waterfall fountain, outdoor kitchen, pavilion, and wood burning fireplace they built are absolutely magazine worthy. The juxtaposition of the stone, wood, and green are impeccable. Highest quality craftsmanship and customer service. Don't use anyone else.
Jim and his team brought my yard back to life ;refreshed to look like new Highly recommend Thanks much
Natural Wonders finished landscaping our backyard about 3 weeks ago and we could not be happier. From day one until final cleanup Jim and his team checked all the boxes. Professional, conscientious, and highly competent. Jim is hard not to like due to his enthusiasm the minute he steps out of his truck. They are extremely good at what they do and we feel his prices were very reasonable. If you are thinking about starting a project, do yourself a big favor and call Natural Wonders.
Brian Ligienza
2021-06-09
Worth every penny! I decided to try Natural Wonders Landscaping after my neighbor across the street used their services and her place looked amazing afterward. Thanks to the folks at Natural Wonders now my landscaping too looks better than I ever could have imagined!!! The owner, Jim, is a master of his craft and laid out a design with palms, flowers, rocks, mulch, and lighting that makes our house look like a 5-star resort when we come home. If you are looking for a honest, reliable, professional landscaping service at a reasonable price with incredible value, then go with Natural Wonders Landscaping!!!
Jim and his team were amazing and so easy to work with. From the moment we met Jim the first time he immediately grasped what we were envisioning and they made it a reality and then some. They were flexible and responsive throughout the process. We couldn't be more pleased.
We are a National

Landscape Company
While we are headquartered in South Florida, we have had the privilege of creating and installing some magnificent Landscape Designs in locations as diverse as Vail, Colorado, Indiana, New York, New Jersey and soon, California. We are truly a NATIONAL Landscape company, able to meet your Landscape needs and desires, consistent with your region and topography.
WE CAN HELP YOU WITH YOUR LANDSCAPING PROJECT, GET THE ASSISTANCE OF AN EXPERT RIGHT NOW!
Contact Us and Get the Help of an Expert for your Project! Totally FREE
Natural Wonder

Project Galleries
We had Jim and his crew re-landscape our entire front and side yards a few years ago. Excellent job and easy to work with. We have had them out 3 or 4 times since for other smaller jobs and just some "TLC" to spruce things up. Again, excellent work and understanding of our needs. They always have good suggestions regarding options for trouble areas (shady spots, heavy traffic, etc) and always use the best materials. We will definitely use them again in the future.
They do my ongoing lawn care and are always timely, do great quality work and their prices are fair and reasonable. I contracted with them to install French drains in a troubled, constantly wet part of my backyard. And, they also created and installed a serpentine walkway with fieldstone, decorative gravel, mulch, and plants. The entire project totally exceeded my expectations and with 2 days two of my neighbors walked over to admire the work and ask for Jim's contact info.
I'm proud and grateful to have been fortunate to find Natural Wonders Landscaping. They transformed my bland, outdated, and dying front yard into a contemporary, Japanese, somewhat Feng Shuei look and feel. He had to work around my OCD with symmetry and created a new landscape that is more than mere curb appeal. I prefer not to use my garage now just so I can walk through the area to enjoy the site.
Mr. Brunner sits and LISTENS to the client's desires and tries to implement as much of them to create a beautiful design. He watches ones face as it comes to life with various plant and lighting options; informs you of several options one might not think of, doesn't pressure you into what he thinks is best, and gives the client(s) what they want with mild changes that in the end, one sees his vision turns out best. His keen eye to design, color, and foliage is sharp and works to create not only a new landscape but an exquisite design to illustrate and include the best parts of your home interior/exteriorly.
Natural Wonders just completed my front yard renovation, and my home's appearance went from "eh" to "yeah!" overnight. Jim was amazing in selecting the plants and lighting to match what we wanted, and his design layout was perfect! They even relocated some existing Palms to really make them really "pop." The price was right, the service was excellent, and the job was completed on time, and even before our estimated start date.
Natural Wonders has a way with turning backyards into mini paradises. The bubbling rock water feature sounds so therapeutic and nothing beats sitting around a fire pit with family on a cool night. They have the ability to take something that is ordinary and make it extraordinary. Thanks for creating spaces where our family has made beautiful memories.
What a great experience we had with this company. They walk you through the process of design and plant selection even doing a drawing right at the table with us. It's a very talented group of professionals. The job was done on time and on budget. We had a great experience and will use them again for sur
I have done many projects with natural wonders in the past 12 years every project that they have done for me have been amazing and the creativity they provide is unparalleled. Very professional and friendly staff. I would highly recommend this company.
We had a great experience with Natural Wonders. There employees are friendly and professional. Every day when they left they cleaned and washed the areas they worked in. It was a very pleasant experience. The owner Jim , designed a beautiful yard that we will enjoy for years. Great experience!!!
Natural Wonders did an amazing job transforming our plain grass backyard into an oasis. Some of my favorite memories involve hanging out around our stone fire pit and relaxing in the morning with a cup of coffee listening to the tranquil sound of the waterfall. Thank you for bringing life to our home!
We have known Jim for years. His team is very professional and the work they do always exceeds expectations. Jim is extremely creative and does a great job. I love the bubble rocks!!! Keep up the great work.
As a retired small business owner, as well as a home owner that periodically utilized private contractors for home improvements,, I can attest to the professionalism, respect, and honesty of the team at Natural Wonders Landscaping. No broken promises, no false expectations, no vanishing acts. They do as they say, and they back up what they do. For my money, there are none better.